en:video:movingimage:exportdata:start
Migration movingimage > opencast
The new video portal opencast is expected to replace the current hosting via movingimage by summer 2023. Please backup your material in time if you want to continue using it. The moodle team will provide information on the migration in due time, but backing up your video files can already be done at this time.
Backing up videos from movingimage
You should always save your original video files to your hard drive or an external data drive for safety. If there are video files in movingimage for which you no longer have the original file, you can download and save them there.
1. in moodle, select the editing mode of the activity that contains your video. In the editor, click on the video icon.

2. Select file will take you to the selection menu and you can click movingimage video picker.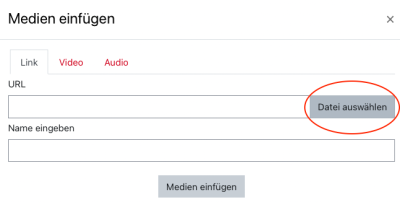 3. you may be asked for the SSL login now, log in with your university access data. After successful login click on the gear icon.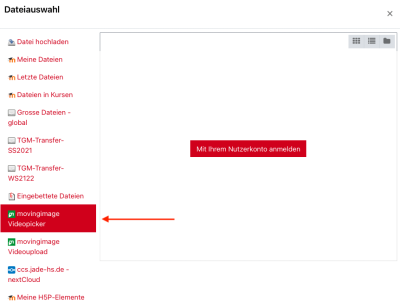 4. you will now be redirected to the Videomanager and see your videos in the listing. Click on the video you want > on the right side a section with further functions will open. Subitem Security: The Download sharing must be activated, then in the item Video formats via the Cloud icon start the download.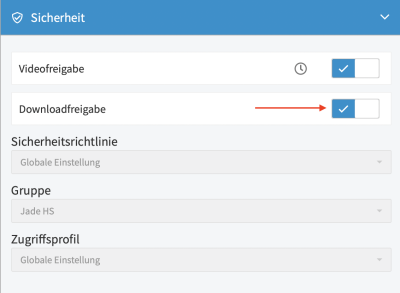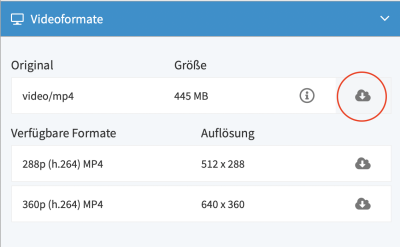 en/video/movingimage/exportdata/start.txt · Last modified: 2022/11/03 10:55 by me1014
---